I try to stay curious when it comes to creating new video styles.
#1 Keep the pressure low
I love my ipad to create quick drafts and playful results.
Working with rough animator is always fun.
Its easy to get started with and therefore reduces the anxiety of a blank canvas.
Working on iPads roughanimator is a great tool for me to try out some quick frame-by-frame Loops.
→ tell me more
#2 Participate in collective challenges
loopdeloop.org
@motiontober
@36daysoftype
I participated a few times in the international video competition »Loopdeloop«, crafting quick ideas around given themes, like »Love«.
→ tell me more
#3 Generative methods
I messed around with Stable Diffusion.
Dynamics, Particles, Trapcode
To get surprised is fun.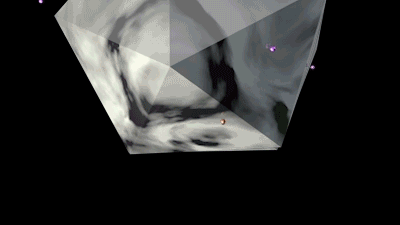 I experimented with imitating real physics and therefore generating a movement of objects. My tests resulted in three oddly satisfying loops.
→ tell me more
#4 Live VJing
Something unexpected might happen.
Playing live is great for exploring.
Since it only exists in the heat of the moment, I cannot be held accountable afterwards.
#5 Real Matter
The brain works always different when hands are acting with matter.
Trying analogue techniques can be more satisfying and motivating.
The magic of stoptrick does not fade in the digital age.
For a gallery in Berlin-Neukölln I created an image clip which was drawn entirely by hand on paper.
→ tell me more