RGBini who?
RGB is the love of my life and Bini my cutie name.
I am Sabine Redlich (she/her).
Art direction motion, illustration and information design are my skillsets.
You can find me in the streets of Berlin, escaping as often as possible into the mountains.
On this website I mainly exhibit my non-commercial leisure work.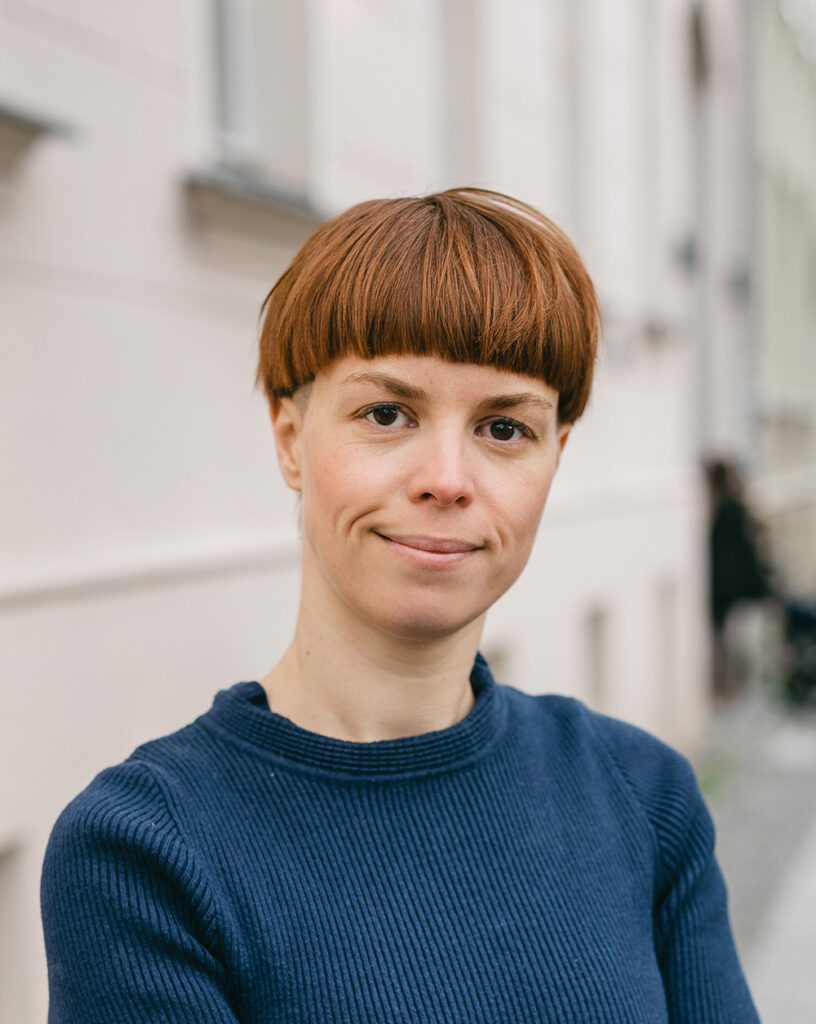 Photo by Konstantin Börner
What I learned
I studied Animation and Illustration in Wismar, Mexico and Krakow.

After my studies I spent three years working with florafaunavisions on big scale animations for stage shows and art installations. It was all about creating emotional moments through stunning visuals and abstract storytelling.

Then I changed to work for five and a half years with Nordsonne Identity on small screen animations for explainer videos and social media campaigns. I got challenged to convey complex information through visually captivating yet scientifically correct animated stories.
How I work
Put strategy and concept first. Have some moodboards. Learn from others and their best practice. Allow the design process to be iterative. There is no bad feedback. Leave your ego behind. Involve the target group. Make media and message bond. Celebrate achievements. Deal with failure like a role model.
What I love
I love making information useful. We have a lot of data out there but many times not enough context and storytelling. I love working in teams. Developing ideas together as well as assessing them critically allows to create products of quality. I love a meaningful impact. Topics I get especially excited about are inclusion & equality, climate & sustainability and new work & mental health.