Some stuff I worked on, some things I have learned. Want to do so much more here.
#1 surfaces
LEDs (small and big, grids, kinetic ones)
projection mapping (architecture, gauzes, objects, kinetic surfaces)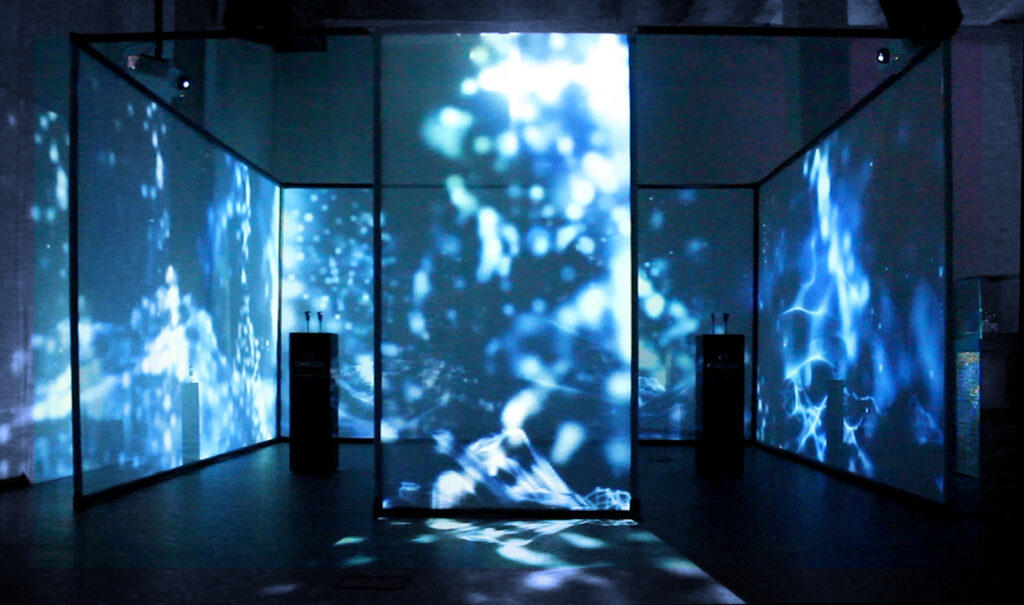 For a luxury watch I created visuals for an immersive projection booth. See some snippets and more content:
→ see my showreel (2014–17)
#2 people
in my agency work I created a lot of video content for stages interacting with actors, show hosts, dancers or general audience
people sitting in front of a conference LED stage have different needs than the ones dancing their legs off in a club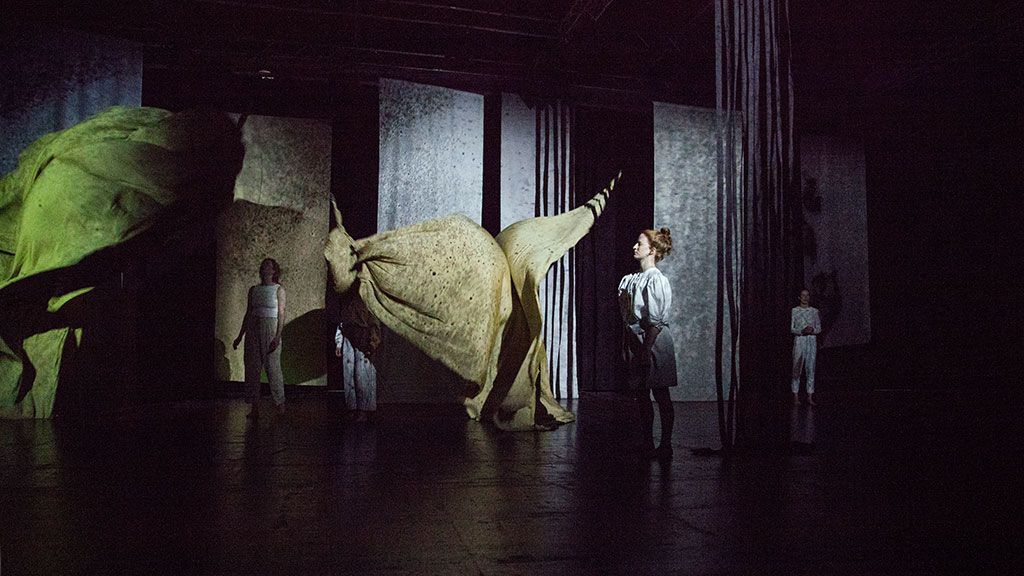 In a contemporary dance performance I projected my visuals on 20 gauzes as well as on a kinetic supersize curtain in the center of the stage.
→ tell me more
#3 content
"They shall not vomit." 🙂
flashy content needs epileptic trigger warnings
on the big screen movements may be very slow
big moments are better than small details
contrasts have to be high when projecting
With a friend I organized a theme party about anxieties. I created the party visuals for it.